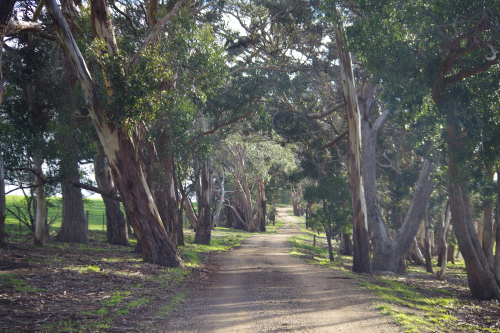 Moorabool River Beef is a family business operated by David and Joanna Nelson from their farm at Meredith.
The property, "Windermere" was originally purchased by David's parents in the 1960's. The farm was chosen because of its abundance of fresh water, its rolling hills, large stands of yellow gums and its many kilometres of frontage to the Moorabool River.
Farming, in particular breeding cattle has always been a passion of the Nelson family. David's grandfather milked cows and delivered the milk by horse and cart to Geelong for many years after the First World War.
David's parents ran beef cattle at Windermere for almost 50 years. Now, David and Joanna are excited to continue the family tradition and have diversified their farming practices by offering premium beef from cattle raised on the property.